| | |
| --- | --- |
| Title | Alphabetizing the Bible — A Chronology |
| Author | |
| Date | |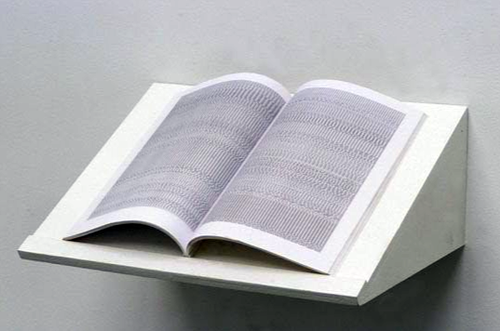 Bible (alphabetical order), Rory Macbeth, 1997
By applying one system by which we order and make sense of things (alphabetical order), to another that is wide open to interpretation (the Bible), we are left with bugger-all, apart from some pretty patterns, but in a minimal, texty way, so it looks like art.
---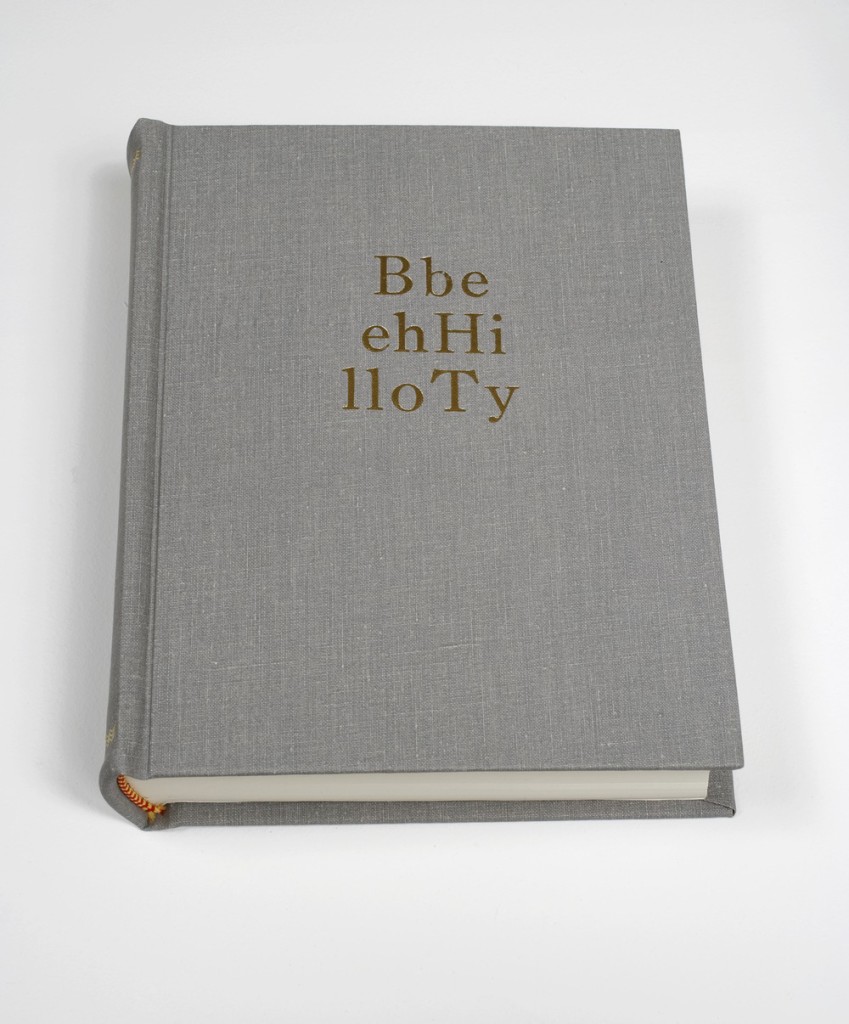 Alphabetized Bible, Tauba Auerbach, 2006
Laser printed pages, cloth bound book, gold foil. 8 x 6 x 1.5 inches closed. 20.3 x 15.2 x 3.8 cm closed.
---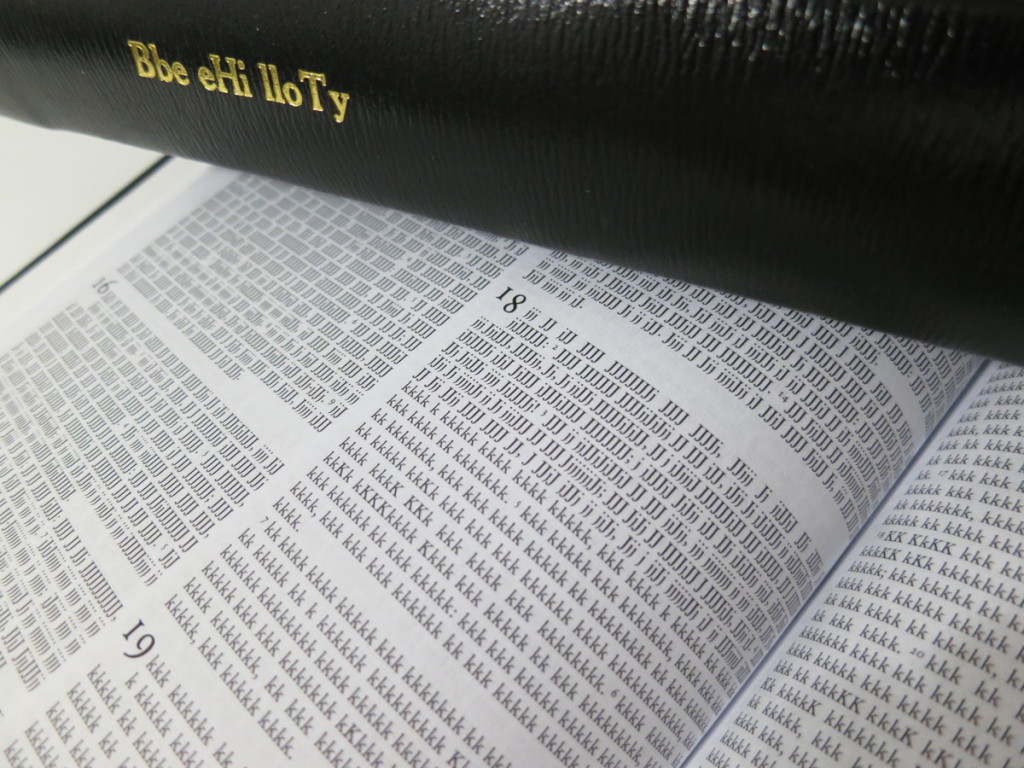 Well-Sorted Version, Peter Harkins, 2013
I got my idea from a similar project by Tauba Auerbach, which was laser-printed and hand-bound in cloth. Her Bible was sorted letters: a wall of text from A to Z, with no spaces or structure. I was curious about how I would write a program to alphabetize a book, so I hacked one out in a few hours and ran it on a text file of the Bible
The Well-Sorted Version captured my imagination because it recreates the alienation I felt trying to reconcile the reputation and contents of the Bible.